If you require CD versions of any of our recordings, please request them using the form on our 'Contact Us' page. We do not charge for this, but donations are welcome.
1108 The Feast of Trumpets (Leviticus 23:23-25)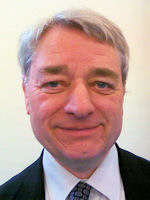 Roy Thurley, 9th September 2018
Part of the
General
series, preached at a
Sunday Morning
service
About Roy Thurley:
Roy Thurley was Director of Christian Friends of Israel (UK) from 2000–2007 and is now the Area Representative for North Wales. He served previously as a member of the Board of CFI Charitable Trust.
Leviticus 23:23-25
23And the LORD spake unto Moses, saying, 24Speak unto the children of Israel, saying, In the seventh month, in the first day of the month, shall ye have a sabbath, a memorial of blowing of trumpets, an holy convocation. 25Ye shall do no servile work therein: but ye shall offer an offering made by fire unto the LORD. (KJV)