If you require CD versions of any of our recordings, please request them using the form on our 'Contact Us' page. We do not charge for this, but donations are welcome.
1110 Do we know God is Sovereign? (Psalm 139:1-12, Psalm 139:23-24, Jonah 2:1-10, Ephesians 3:7-21)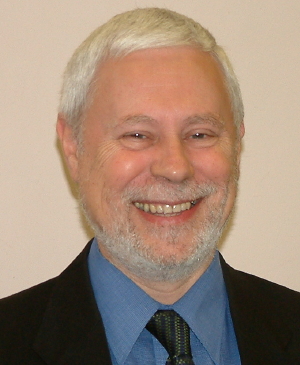 Geoff Farnell, 23rd September 2018
Part of the
General
series, preached at a
Sunday Morning
service
About Geoff Farnell:
Founding Pastor of Ainsdale Evangelical.
Psalm 139:1-12
1O LORD, thou hast searched me, and known me. 2Thou knowest my downsitting and mine uprising, thou understandest my thought afar off. 3Thou compassest my path and my lying down, and art acquainted with all my ways. 4For there is not a word in my tongue, but, lo, O LORD, thou knowest it altogether. 5Thou hast beset me behind and before, and laid thine hand upon me. 6Such knowledge is too wonderful for me; it is high, I cannot attain unto it. 7Whither shall I go from thy spirit? or whither shall I flee from thy presence? 8If I ascend up into heaven, thou art there: if I make my bed in hell, behold, thou art there. 9If I take the wings of the morning, and dwell in the uttermost parts of the sea; 10Even there shall thy hand lead me, and thy right hand shall hold me. 11If I say, Surely the darkness shall cover me; even the night shall be light about me. 12Yea, the darkness hideth not from thee; but the night shineth as the day: the darkness and the light are both alike to thee. (KJV)
Psalm 139:23-24
23Search me, O God, and know my heart: try me, and know my thoughts: 24And see if there be any wicked way in me, and lead me in the way everlasting. (KJV)
Jonah 2:1-10
1Then Jonah prayed unto the LORD his God out of the fish's belly, 2And said, I cried by reason of mine affliction unto the LORD, and he heard me; out of the belly of hell cried I, and thou heardest my voice. 3For thou hadst cast me into the deep, in the midst of the seas; and the floods compassed me about: all thy billows and thy waves passed over me. 4Then I said, I am cast out of thy sight; yet I will look again toward thy holy temple. 5The waters compassed me about, even to the soul: the depth closed me round about, the weeds were wrapped about my head. 6I went down to the bottoms of the mountains; the earth with her bars was about me for ever: yet hast thou brought up my life from corruption, O LORD my God. 7When my soul fainted within me I remembered the LORD: and my prayer came in unto thee, into thine holy temple. 8They that observe lying vanities forsake their own mercy. 9But I will sacrifice unto thee with the voice of thanksgiving; I will pay that that I have vowed. Salvation is of the LORD. 10And the LORD spake unto the fish, and it vomited out Jonah upon the dry land. (KJV)
Ephesians 3:7-21
7Whereof I was made a minister, according to the gift of the grace of God given unto me by the effectual working of his power. 8Unto me, who am less than the least of all saints, is this grace given, that I should preach among the Gentiles the unsearchable riches of Christ; 9And to make all men see what is the fellowship of the mystery, which from the beginning of the world hath been hid in God, who created all things by Jesus Christ: 10To the intent that now unto the principalities and powers in heavenly places might be known by the church the manifold wisdom of God, 11According to the eternal purpose which he purposed in Christ Jesus our Lord: 12In whom we have boldness and access with confidence by the faith of him. 13Wherefore I desire that ye faint not at my tribulations for you, which is your glory. 14For this cause I bow my knees unto the Father of our Lord Jesus Christ, 15Of whom the whole family in heaven and earth is named, 16That he would grant you, according to the riches of his glory, to be strengthened with might by his Spirit in the inner man; 17That Christ may dwell in your hearts by faith; that ye, being rooted and grounded in love, 18May be able to comprehend with all saints what is the breadth, and length, and depth, and height; 19And to know the love of Christ, which passeth knowledge, that ye might be filled with all the fulness of God. 20Now unto him that is able to do exceeding abundantly above all that we ask or think, according to the power that worketh in us, 21Unto him be glory in the church by Christ Jesus throughout all ages, world without end. Amen. (KJV)