If you require CD versions of any of our recordings, please request them using the form on our 'Contact Us' page. We do not charge for this, but donations are welcome.
MM28 Where is the Rest of It (Acts 18:24-26)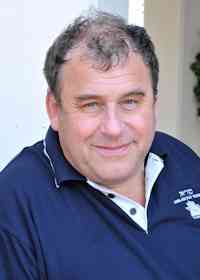 Jacob Prasch, 17th October 2018
Part of the
General
series, preached at a
Midweek Meeting
service
Special meeting with Jacob Prasch of Moriel Ministries.
About Jacob Prasch:
Director of Moriel Ministries International
Acts 18:24-26
24And a certain Jew named Apollos, born at Alexandria, an eloquent man, and mighty in the scriptures, came to Ephesus. 25This man was instructed in the way of the Lord; and being fervent in the spirit, he spake and taught diligently the things of the Lord, knowing only the baptism of John. 26And he began to speak boldly in the synagogue: whom when Aquila and Priscilla had heard, they took him unto them, and expounded unto him the way of God more perfectly. (KJV)