If you require CD versions of any of our recordings, please request them using the form on our 'Contact Us' page. We do not charge for this, but donations are welcome.
1118 How Strong are We in the Lord? (Acts 2:1-12, Acts 2:38-47)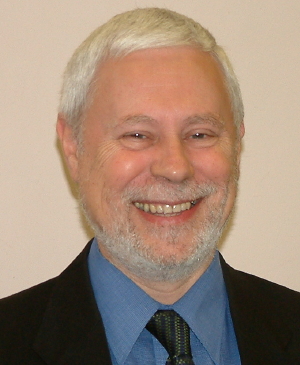 Geoff Farnell, 2nd December 2018
Part of the
General
series, preached at a
Sunday Morning
service
About Geoff Farnell:
Founding Pastor of Ainsdale Evangelical.
Acts 2:1-12
1And when the day of Pentecost was fully come, they were all with one accord in one place. 2And suddenly there came a sound from heaven as of a rushing mighty wind, and it filled all the house where they were sitting. 3And there appeared unto them cloven tongues like as of fire, and it sat upon each of them. 4And they were all filled with the Holy Ghost, and began to speak with other tongues, as the Spirit gave them utterance. 5And there were dwelling at Jerusalem Jews, devout men, out of every nation under heaven. 6Now when this was noised abroad, the multitude came together, and were confounded, because that every man heard them speak in his own language. 7And they were all amazed and marvelled, saying one to another, Behold, are not all these which speak Galilaeans? 8And how hear we every man in our own tongue, wherein we were born? 9Parthians, and Medes, and Elamites, and the dwellers in Mesopotamia, and in Judaea, and Cappadocia, in Pontus, and Asia, 10Phrygia, and Pamphylia, in Egypt, and in the parts of Libya about Cyrene, and strangers of Rome, Jews and proselytes, 11Cretes and Arabians, we do hear them speak in our tongues the wonderful works of God. 12And they were all amazed, and were in doubt, saying one to another, What meaneth this? (KJV)
Acts 2:38-47
38Then Peter said unto them, Repent, and be baptized every one of you in the name of Jesus Christ for the remission of sins, and ye shall receive the gift of the Holy Ghost. 39For the promise is unto you, and to your children, and to all that are afar off, even as many as the Lord our God shall call. 40And with many other words did he testify and exhort, saying, Save yourselves from this untoward generation. 41Then they that gladly received his word were baptized: and the same day there were added unto them about three thousand souls. 42And they continued stedfastly in the apostles' doctrine and fellowship, and in breaking of bread, and in prayers. 43And fear came upon every soul: and many wonders and signs were done by the apostles. 44And all that believed were together, and had all things common; 45And sold their possessions and goods, and parted them to all men, as every man had need. 46And they, continuing daily with one accord in the temple, and breaking bread from house to house, did eat their meat with gladness and singleness of heart, 47Praising God, and having favour with all the people. And the Lord added to the church daily such as should be saved. (KJV)