If you require CD versions of any of our recordings, please request them using the form on our 'Contact Us' page. We do not charge for this, but donations are welcome.
1149 Moses Choice (Hebrews 11:24-26)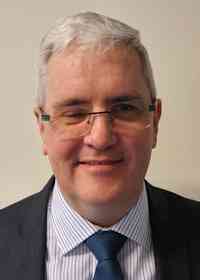 David Moore, 11th August 2019
Part of the
General
series, preached at a
Sunday Morning
service
About David Moore:
David Moore is Pastor of Milton Baptist Church in Stoke-on-Trent. He previously ministered at Lifegate Bible Baptist Church in Dublin from 1985-1992, and Braehill Baptist Church, Belfast from 1992-2004. He is Chairman of AIM (Association of Independent Ministries), an alliance of like minded, Bible-believing churches throughout the UK. He is also Vice President of Emmanuel Baptist Bible School in Ballyclare, Northern Ireland, where he lectures regularly, as well as teaching at Bethesda Bible School in Sunderland. David is married to Hazel, and they have four children, and one grandchild.
Hebrews 11:24-26
24By faith Moses, when he was come to years, refused to be called the son of Pharaoh's daughter; 25Choosing rather to suffer affliction with the people of God, than to enjoy the pleasures of sin for a season; 26Esteeming the reproach of Christ greater riches than the treasures in Egypt: for he had respect unto the recompence of the reward. (KJV)