If you require CD versions of any of our recordings, please request them using the form on our 'Contact Us' page. We do not charge for this, but donations are welcome.
1163 Isaiah - Prophecies of Messiah (Isaiah 7:3-14, Isaiah 9:6-7, Isaiah 11:1-10)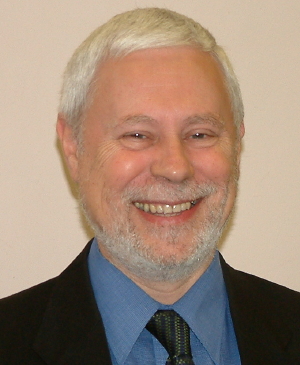 Geoff Farnell, 17th November 2019
Part of the
Prophecy
series, preached at a
Sunday Morning
service
Note - This sermon has a Powerpoint file attached which contains 14 slides.
The use of the slides starts at 6 minutes and 45 seconds into the sermon.
How to use the Powerpoint file.
Just above where you click to listen to the sermon is a folder. Click on this and when the file has loaded at bottom of screen, click on the file and this will display the first slide. You can then click next slide when required.
The sermon can be understood without the Powerpoint, but it is helpful.
About Geoff Farnell:
Founding Pastor of Ainsdale Evangelical.
Isaiah 7:3-14
3Then said the LORD unto Isaiah, Go forth now to meet Ahaz, thou, and Shear-jashub thy son, at the end of the conduit of the upper pool in the highway of the fuller's field; 4And say unto him, Take heed, and be quiet; fear not, neither be fainthearted for the two tails of these smoking firebrands, for the fierce anger of Rezin with Syria, and of the son of Remaliah. 5Because Syria, Ephraim, and the son of Remaliah, have taken evil counsel against thee, saying, 6Let us go up against Judah, and vex it, and let us make a breach therein for us, and set a king in the midst of it, even the son of Tabeal: 7Thus saith the Lord GOD, It shall not stand, neither shall it come to pass. 8For the head of Syria is Damascus, and the head of Damascus is Rezin; and within threescore and five years shall Ephraim be broken, that it be not a people. 9And the head of Ephraim is Samaria, and the head of Samaria is Remaliah's son. If ye will not believe, surely ye shall not be established. 10Moreover the LORD spake again unto Ahaz, saying, 11Ask thee a sign of the LORD thy God; ask it either in the depth, or in the height above. 12But Ahaz said, I will not ask, neither will I tempt the LORD. 13And he said, Hear ye now, O house of David; Is it a small thing for you to weary men, but will ye weary my God also? 14Therefore the Lord himself shall give you a sign; Behold, a virgin shall conceive, and bear a son, and shall call his name Immanuel. (KJV)
Isaiah 9:6-7
6For unto us a child is born, unto us a son is given: and the government shall be upon his shoulder: and his name shall be called Wonderful, Counseller, The mighty God, The everlasting Father, The Prince of Peace. 7Of the increase of his government and peace there shall be no end, upon the throne of David, and upon his kingdom, to order it, and to establish it with judgment and with justice from henceforth even for ever. The zeal of the LORD of hosts will perform this. (KJV)
Isaiah 11:1-10
1And there shall come forth a rod out of the stem of Jesse, and a Branch shall grow out of his roots: 2And the spirit of the LORD shall rest upon him, the spirit of wisdom and understanding, the spirit of counsel and might, the spirit of knowledge and of the fear of the LORD; 3And shall make him of quick understanding in the fear of the LORD: and he shall not judge after the sight of his eyes, neither reprove after the hearing of his ears: 4But with righteousness shall he judge the poor, and reprove with equity for the meek of the earth: and he shall smite the earth with the rod of his mouth, and with the breath of his lips shall he slay the wicked. 5And righteousness shall be the girdle of his loins, and faithfulness the girdle of his reins. 6The wolf also shall dwell with the lamb, and the leopard shall lie down with the kid; and the calf and the young lion and the fatling together; and a little child shall lead them. 7And the cow and the bear shall feed; their young ones shall lie down together: and the lion shall eat straw like the ox. 8And the sucking child shall play on the hole of the asp, and the weaned child shall put his hand on the cockatrice' den. 9They shall not hurt nor destroy in all my holy mountain: for the earth shall be full of the knowledge of the LORD, as the waters cover the sea. 10And in that day there shall be a root of Jesse, which shall stand for an ensign of the people; to it shall the Gentiles seek: and his rest shall be glorious. (KJV)