If you require CD versions of any of our recordings, please request them using the form on our 'Contact Us' page. We do not charge for this, but donations are welcome.
P17c What Shall We Do With Jesus
()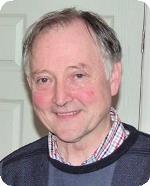 Geof Marshall, 25th April 2015
Part of the
Evangelism
series, preached at a
Special event
service
Jenny and Geof give their testimonies and Geof gives the gospel message
About Geof Marshall:
Geof was a professional classical musician and married to Jenny, also a musician who became a Christian first. Geof resisted Christianity for many years but through the persitant prayers of his wife eventually came to faith and has ministered since as a preacher and pastor.